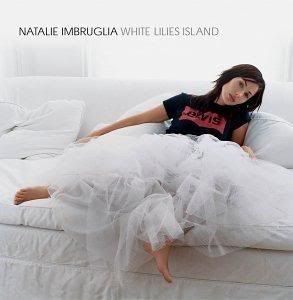 White Lilies Island by Natalie Imbruglia

Natalie Imbruglia, one of my favorite aussies ever, prove why she's a (underrated) genious. Her sophomore album, White Lilies Island, come up as relaxing and emotive confessions after the heavy and dark enviroment of her debut Left Of The Middle.
She starts here with a stream-of-conscience called That Day. Teamed with bigtime pop-divas co-writer, Pat Leonard, she seems to uncover her (apparently) self-opressed chest in a rock driven beat. In the lyrics she repeats "what a mess, what a marvelous mess", and we can feel that mess on the madness of the melody, produced with lots of "beeps and noises", and on her rushy vocals as well.
Then she travels and surfs through "surrendering lyrics" (Beauty On Fire and Do You Love), sweet love song (Satellite) until lands on the perfection called Wrong Impression. Those string arrangements and (again) rushy vocals will drive you mad, as you dive into an insane urge to fall in love.
Right after comes Goodbye, the second most sentimental and strong-emotive lyrics of the album. This track inspired me to write a song called Waterfalls (a post down), while it rip me tears out during the composition. And after few minutes of pleasure hearing the following songs, you'll fall into the web of Talk In Tongues.
This is the BEST song of the album. Natalie drops us a quite depressive tune combined with kind of resentful lyrics. And everytime she reaches the highlight of the song, which happens to be the chorus, you really feel "crying, crying like a baby/ Caught between the tides", then you wonder if you're in your exact way. At this specific part it's hard to hold my tears back. Everything in the song fits perfectly, since the acoustic guitar, till the soothing flute melotron and even the corny sirens on the very background, and of course Natalie's sweet and piercing vocals, that enchant the most beautiful music written by her (as far as I know).
At last, but not least come Butterflies, a subjective song about death, and the cute Come September, that sounds as a perfect closure for this masterpiece. In it Natalie sings about a girl (I assume it's herself) who believes that the chilly breeze of Auttum will make her forget disapointment. And since we get involved with the atmosphere of the album since the beginning, having just a single moment of boredom (Sunlight), we just plead along with the lady:
"Come September..."